Falcon Feature: Evan McGuirt '99-'03
October 02, 2018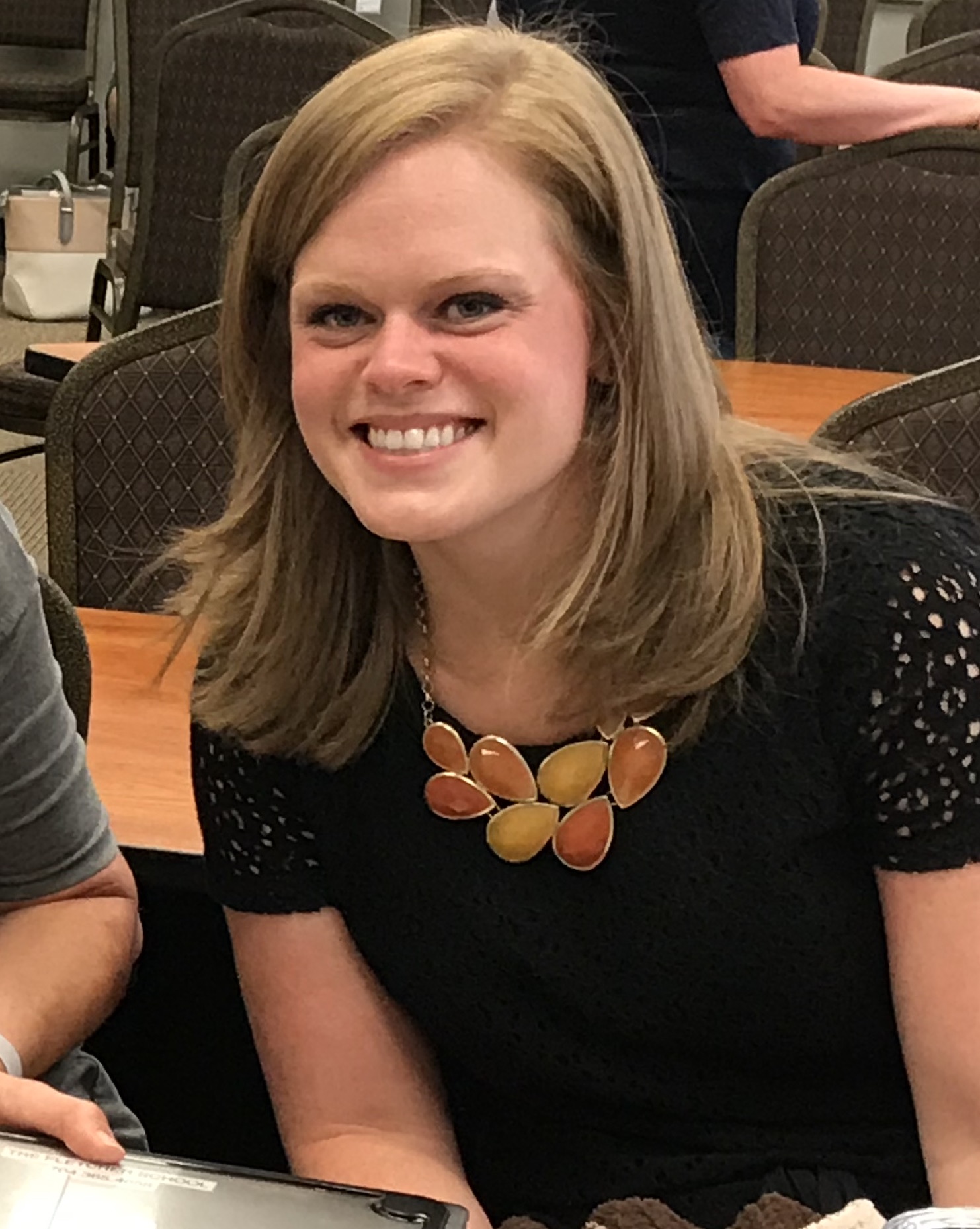 It's been 19 years since Evan began her journey at Fletcher as a smiling new third grader, and this year, her journey has come full circle! Evan spread her wings alongside her fellow Falcons from 1999-2003 for third through seventh grades. Now, her Falcon spirit is stronger than ever as she joins our Fletcher faculty as a member of the third grade team.
Following Fletcher, Evan attended Charlotte Christian School through high school and graduated cum laude from High Point University in 2013 with a major in Human Relations and minor in Nonprofit Studies. After working in insurance for a couple of years, she decided to pursue graduate school to become a special education teacher. When asked how Fletcher set her up for success, Evan said: "Fletcher provided me with structure and taught me the organizational skills that I needed. Most importantly, Fletcher gave me the confidence I needed in order to advocate for myself."
Evan reflects on her time as a student at Fletcher and her goals and inspirations as a new teacher:
Did you have a favorite teacher at Fletcher?
The teachers at Fletcher really are the best, so it is hard for me to pick a favorite one. All of them were my favorite! I learned something from each of them. They are dedicated to their profession. Before pursuing my M.A.T. in Special Education at UNC-Charlotte, my third grade math teacher, Julie Person, met with me and mentored me through the process. Julie is now pursuing her doctorate at UNC-Charlotte.
What stands out most about your time as a student at Fletcher?
When I reflect on my time as a student at Fletcher, the teachers are what stand out to me the most. The teachers always spoke to my strengths and encouraged me in my areas of need. I'm thankful for their time, guidance, patience, smiles, hugs and encouraging words. It was very obvious that they genuinely wanted me to be successful not just as a student, but also in life. For the teachers and the administration, Fletcher is not just a job. It is a true calling. People at Fletcher dedicate their time to be the best at what they do, and I believe that is what makes Fletcher shine.
What made you want to come back and work at Fletcher?
As I was deciding on graduate school, I wanted to work in the field of education first before committing to graduate school. I worked as an assistant director of a math tutoring company. The setting at the center was set up for 4:1 group instruction and I realized that there were students who needed 1:1 instruction time. I asked the owner if I could pull those students and work with them. I realized then that I have a strength that I needed to use. I knew then that if I was going to be a teacher, I wanted to be a Special Education teacher. Also, I knew if I was going to be a special education teacher that Fletcher is where I wanted to be.
What do you look forward to most as a teacher at Fletcher?
When I was having to work extra hard in school, my parents always told me, "Evan, I know this is hard right now, but you're going to use what you are going through one day". I'm very thankful for the opportunity to be a teacher at Fletcher. The blessing, for me, is I have personally experienced how my students feel. I think this allows me to better meet their needs. What I used to think of as my weaknesses, I now see as my strengths. I hope to be for my students what my teachers were and still are for me. On the first day of school, I sat my students down and I told them, "I've been in your shoes. I've personally felt what you're feeling. You may have to work hard, but I know you can do it because I did".