Falcon Feature: Hunter Cox '14
June 07, 2018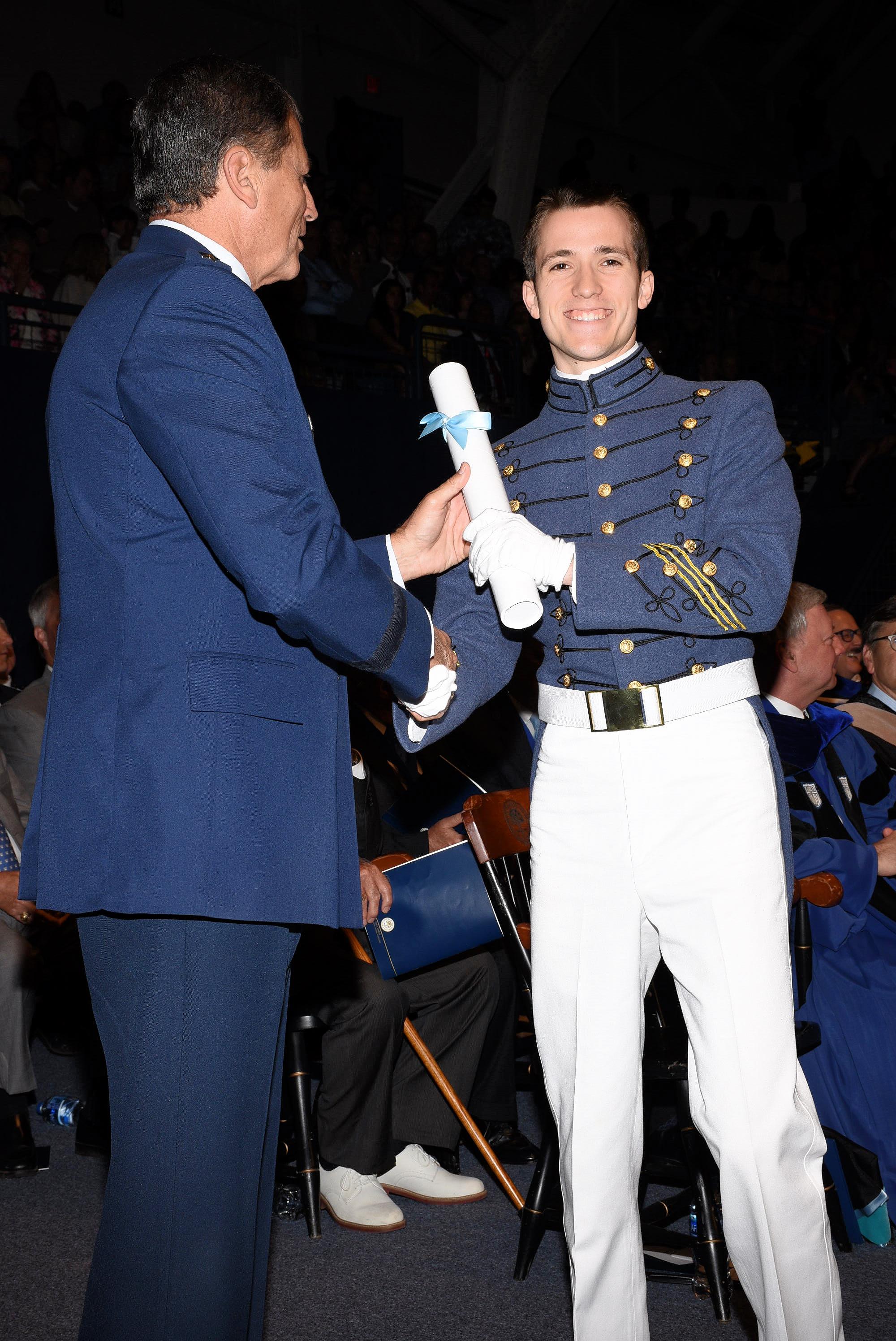 In August 2009, Hunter Cox joined the Fletcher community as a rising 8th Grader, eager to learn and meet his new classmates. This year, Hunter begins his career in the field of Engineering, a proud recent graduate of The Citadel. In the four years since the momentous day he graduated from Fletcher -- June 6, 2014 -- Hunter has grown tremendously and met great success.
Now, as he takes his next big life step, he reflects on his formative years at Fletcher and how they prepared him to reach his full potential:
"The relationship with The Fletcher School and its students is something very unique. Each student who comes to the Fletcher School has obstacles to be faced. Discovering my individual learning style, dealing with dyslexia, and trying to improve my critical thinking skills were my obstacles from the start. The teachers become aware of each student's issues and begin addressing ways to overcome them. I found that the classroom atmosphere allowed each student to be engaged and challenged. Learning from strategies taught in class, I quickly improved my study skills. The friends I made along the way were the best, and I give credit to the faculty and staff for creating my unique Fletcher experience. Fletcher prepared me for the transition to The Citadel in ways I couldn't even imagine. Discipline and self-advocacy were skills that were introduced to me while I was a student at The Fletcher School and which I carried with me to college. I was enabled by my experience at TFS to be successful at The Citadel. Success comes from dedication." – Hunter Cox
From a very young age, Hunter wanted to go to The Citadel. In fact, he applied to no other universities or colleges. His dream was fulfilled on May 5, 2018. Hunter graduated with a BS in Mechanical Engineering, a very challenging degree, having made only A's and B's in his field of study. Hunter has always been a hands-on learner -- a learning style that Fletcher's multisensory instruction strengthened -- and this served him well in his selection of a major and in his successful completion of his degree.
In this time of celebration, Hunter's family has expressed their gratitude to The Fletcher School, for "encouraging Hunter to accept his mode of learning." In the words of Hunter's Mother, Laura Oliphant: "I believe that Hunter was able to leap the hurdles of his learning track because of the dedication of the faculty and staff of Fletcher, and for that, I thank you."
Congratulations, Hunter!