The Fletcher School's vision is to enhance instruction through the use of technology in the classroom while continuing to implement the key aspects of Fletcher's program: multisensory instruction, diagnostic-prescriptive teaching, and use of the Orton-Gillingham approach. Fletcher offers students with learning differences the opportunity to acquire and process information based on their individual learning styles. Digital tools further enhance, supplement, and support instruction in ways that engage our students and allow them new avenues to demonstrate their skills.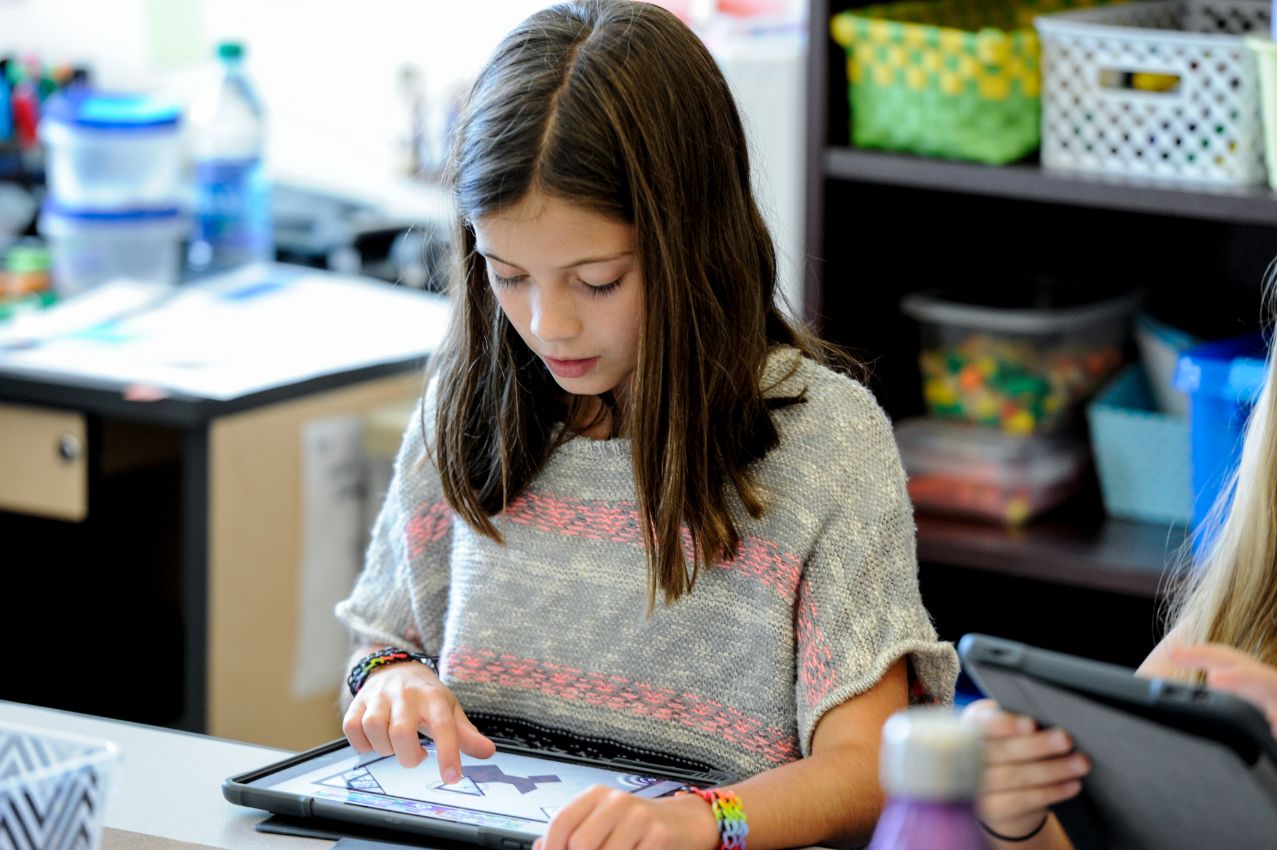 The Fletcher School has been recognized by Apple as a distinguished school for continuous innovation in learning, teaching, and the school environment. The Fletcher School first received the Apple Distinguished School designation for 2015-2017 following a large-scale implementation of a one-to-one technology initiative in the fall of 2013. In an effort to demonstrate the continuing success of this program, a talented team of Fletcher faculty and staff applied for the Apple Distinguished School recognition once again for 2017-2019 by producing an iBook to describe the impact that Apple technology has had on student learning at the school. The Apple Distinguished School designation is reserved for programs that meet criteria for innovation, leadership, and educational excellence, and demonstrate a clear vision of exemplary learning environments.
Throughout the past five years, Fletcher's strong culture of innovation and shared community vision has facilitated accelerated technology program growth. Since the start of this program, The Fletcher School has successfully rolled out and managed over 1100 devices, including iPad, MacBook, and Apple TV. The Technology Department has worked successfully with school administrators, trained staff, implemented pilot device programs, and introduced Digital Learning Academies to ensure success of this new phase in Fletcher's technology history.
With the goal of sustaining the extraordinary benefits of this one-to-one Apple program, year-long professional development and student support now focus more deeply on incorporating technology into curriculum and on the School's cornerstone Orton-Gillingham and multisensory approach to further individualize student learning. The adoption of a K-12 Digital Literacy and Citizenship Program and student portfolio tools has enhanced higher-level thinking and skills into the classroom. Digital citizenship helps users understand how to use technology appropriately, and includes the norms of appropriate, responsible technology use. The Fletcher School's digital citizenship curriculum is infused in all classes, and is a way to help prepare students for our technology-rich society. Fletcher is designated as a Common Sense Digital Citizenship Certified School.