The Fletcher School admissions process is designed to educate prospective parents and their children about our school and program. In addition, it allows us the opportunity to get to know your child and family. Based upon the information we receive through our admissions process, we are able to determine if our program is appropriate for your child.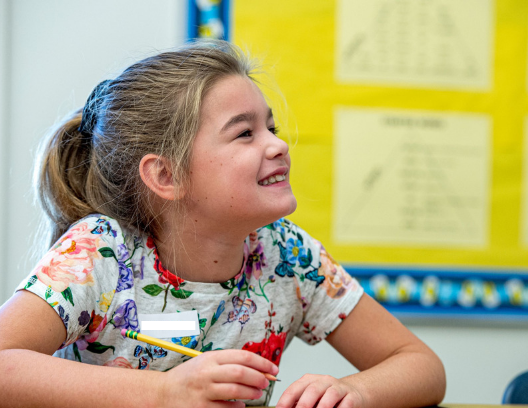 The admissions process begins with the completion of an Online Student Inquiry Form, and/or a call to Admissions Director Jennifer Middlemas at 704-365-4658, ext 1102. During the inquiry phone call, you have the opportunity to discuss your child's academic needs and learn about The Fletcher School program. You will be requested to provide a current (within 2 years) psychological and educational evaluation for review by our Admissions Office. If your child has an attention deficit disorder, we request that the neurological evaluation and diagnosis be current at the time of application. If the evaluation indicates that your child appears appropriate for our program, an application may be submitted. We do not recommend that you complete the application until your child's evaluation has been reviewed.
After the application has been received, the Admissions Office will schedule a visit by both parents and the applicant will participate in two on-site activities. A placement assessment will be given. Using the assessment results, the student will be placed into classes on an appropriate level for a school visit. During the visit, the student will experience a regular school day in his/her current grade level.
The Admissions Office will notify applicants by May 31st for applications received by April 1st. Openings are determined after re-enrollment of current students has been completed.
For additional information, contact:
Jennifer Middlemas
Director of Admissions
704-365-4658 x.1102
jmiddlemas@thefletcherschool.org