Falcon Feature: Bryce Ledbetter '15
April 08, 2020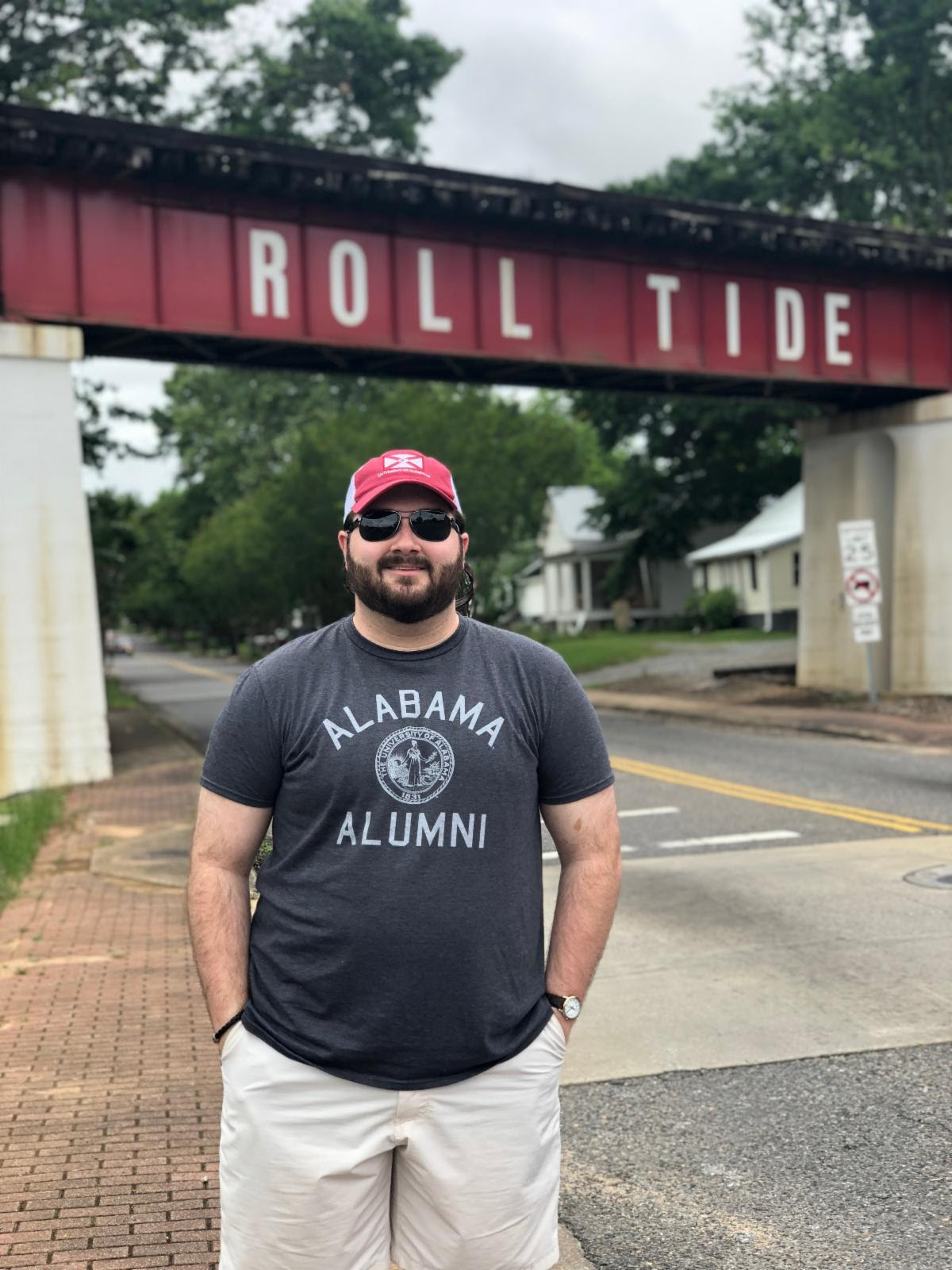 Bryce graduated from Fletcher in 2015 and is now a first year law student. In this Q&A, Bryce shares memories of Fletcher, his journey after graduation, and key skills he learned that have led to his success.
What years and grades did you attend Fletcher?
I attended Fletcher from 2010-2015. Grades 8th-12th.
Tell us a little bit about yourself (current job, hobbies, etc.):
Currently, I'm a first year law student. In my free time (if I have any), I prefer to enjoy the company of friends and family. Also enjoy watching, and if I can, attending any Panthers or Alabama football games. A lot of hobbies have been put on hold due to the amount of work and studying that comes with going to law school, so hopefully in the future I'll have more time for other activities.
Did you have a favorite teacher or mentor? Favorite class? Favorite project?
I had many amazing teachers at Fletcher like Ms. Medlin, Mrs. Terrick, and Mrs. Kirkland. History with Mrs. Terrick, Algebra and Pre-Cal with Ms. Medlin, Composition with Mr. Gale, and Senior year Chemistry with Ms. Oliver are some of my favorite and most memorable classes that I had. As for projects, I definitely remember and enjoyed our Final Projects for Mrs. McConnell's Senior Year Spanish and Junior Year in Mrs. Kirkland's English class.
What stands out most about your time as a student at Fletcher? What makes Fletcher so unique?
The bond that students make and continue to have with faculty and staff and being in a small classroom setting -- you get to know everyone well. I still keep in touch with a few people that I graduated with and we catch up a few times out of the year when we can all get together back home in Charlotte.
What was your educational journey after Fletcher? How did Fletcher set you up for success?
After Fletcher, I went to the University of Alabama, where I majored in History and minored in Sociology. I was a part of History Mentors on campus, and I became a founding member and Copy Editor of the University of Alabama's first Historical Journal called, the Crimson Historical Review. In May 2019, I graduated with Honors from the University of Alabama. And since graduating, I've started law school.
Fletcher taught me how to be accountable when it came to academics; it taught me how I learn and how I need to go about tasks like note-taking, studying, and seeking out help when I need it.
Did your experience at Fletcher influence your career path or current work?
I think it did. Throughout high school, and even in my first year of undergrad, I went back and forth about what I wanted to do with my life. I thought of just about everything I would possibly want to do. But I remember in high school, in Mrs. Terrick's class and also some in Mrs. Kirkland's class, people could see me in either a political, sports commentating, or legal setting just based on my personality. High School was the first place I thought about becoming a lawyer, especially in Civics class freshman year with Mrs. Terrick. I also remember when Michael A. DeMayo came to talk to us one day at school freshman year. That was another experience I remember from Fletcher that possibly influenced what I would end up doing after Fletcher.
What else should we know about you and your future plans?
After getting my JD from Law School in 2022 I plan to do an LLM program in the area of law that I decide I want to practice in. I hope to eventually return home to the Charlotte area and practice law.