Falcons Fly Forward Into the New Academic Year
September 14, 2020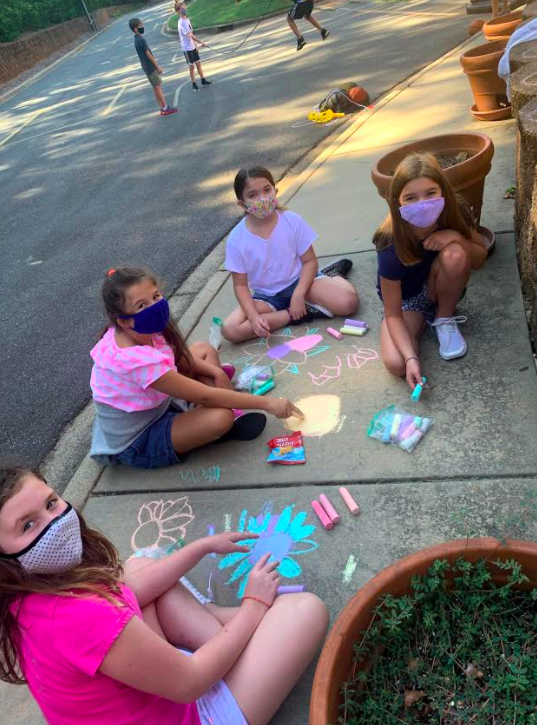 On the mornings of August 19th and 20th, after five transformational months, our Falcons once again entered through The Fletcher School doors and filled hallways and classrooms with a familiar and exciting buzz. Friendly "hellos" and inventive gestures of kindness took the place of traditional smiles and hugs, and yet the welcoming spirit of Fletcher was unmistakable -- proof that even in an environment of face coverings and social-distancing, our Falcons continue to soar!

Resiliency in the Face of Change

The last several months brought many challenges to our School, students, and families, and together, we faced these challenges showing tremendous resiliency and teamwork.

Following much deliberation and preparation over the summer months, we were pleased to open our campus doors for the 2020-2021 school year, welcoming students to the in-person education that makes our program special and transformational.

There is no doubt that this year's return to school has looked different as we have embraced a unique and challenging 2020-2021 academic year. However, our academic program continues to shine in its unvarying excellence despite the implementation of various COVID-19 protocols and procedures.

Ensuring the Health and Safety of Our Community

We are fortunate that our small average class sizes and 6:1 student-to-teacher ratios have allowed us an operational "starting point" that is significantly better than most schools can attain. However, we recognized that we needed to implement additional measures to prioritize health and safety for our community.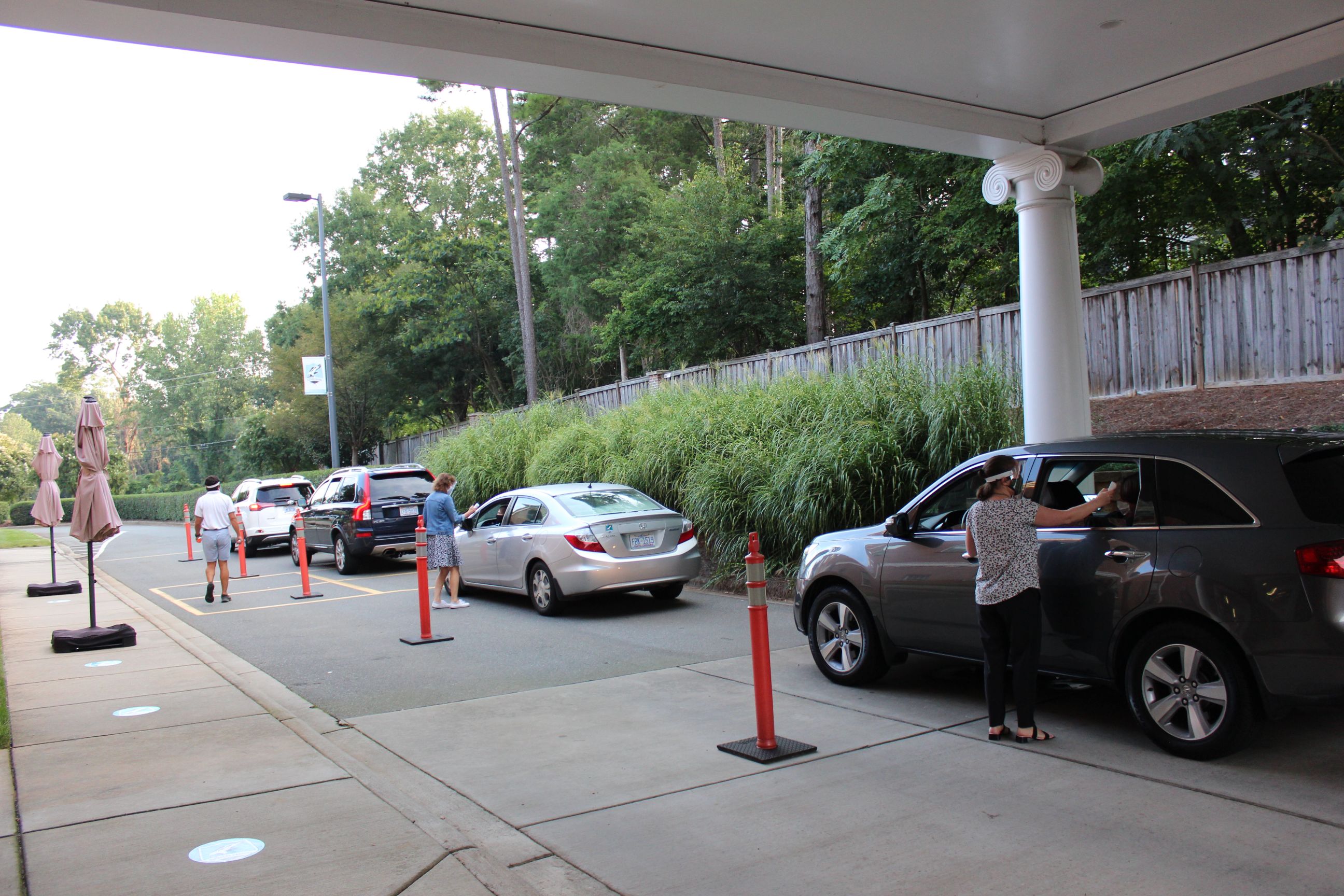 With the return to campus, we have been adhering to CDC and State guidelines while keeping student social and emotional health and well-being at the forefront of our minds. Before students returned to campus, faculty and staff received thorough training on health and social distancing protocols, and were prepared to help students adapt to the new procedures. Our faculty and students have no doubt risen to the occasion, embracing the changes and adapting lesson plans and daily schedules to creatively incorporate new protocols.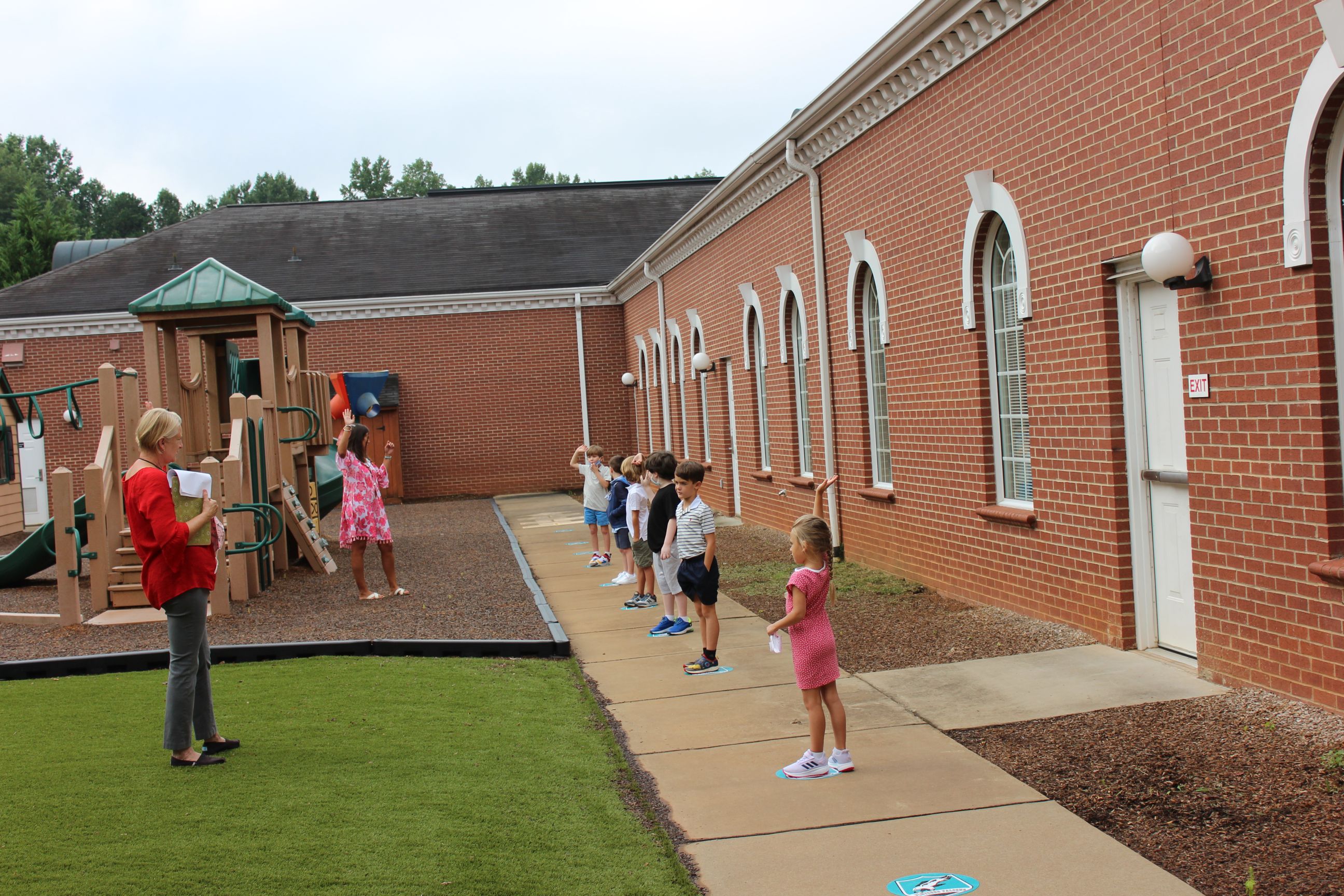 Lower and Intermediate School students are provided outdoor 'mask breaks' on a frequent basis, but they are also provided daily recess to play and socialize. Teachers provide students with a variety of safe and appropriate activities while the children play in pre-assigned cohorts and small groups within their grade level. Students are able to enjoy their recess with fresh air, fresh smiles, and exercise while continuing to socially distance.

In the Middle and Upper Schools, outdoor 'mask breaks' are provided throughout the day. In addition, lessons are taken outside when possible, utilizing added picnic tables and umbrellas around campus. In lieu of their traditional off-campus lunch privilege, the members of the Senior Class are enjoying time together with catered lunches outdoors on Fridays.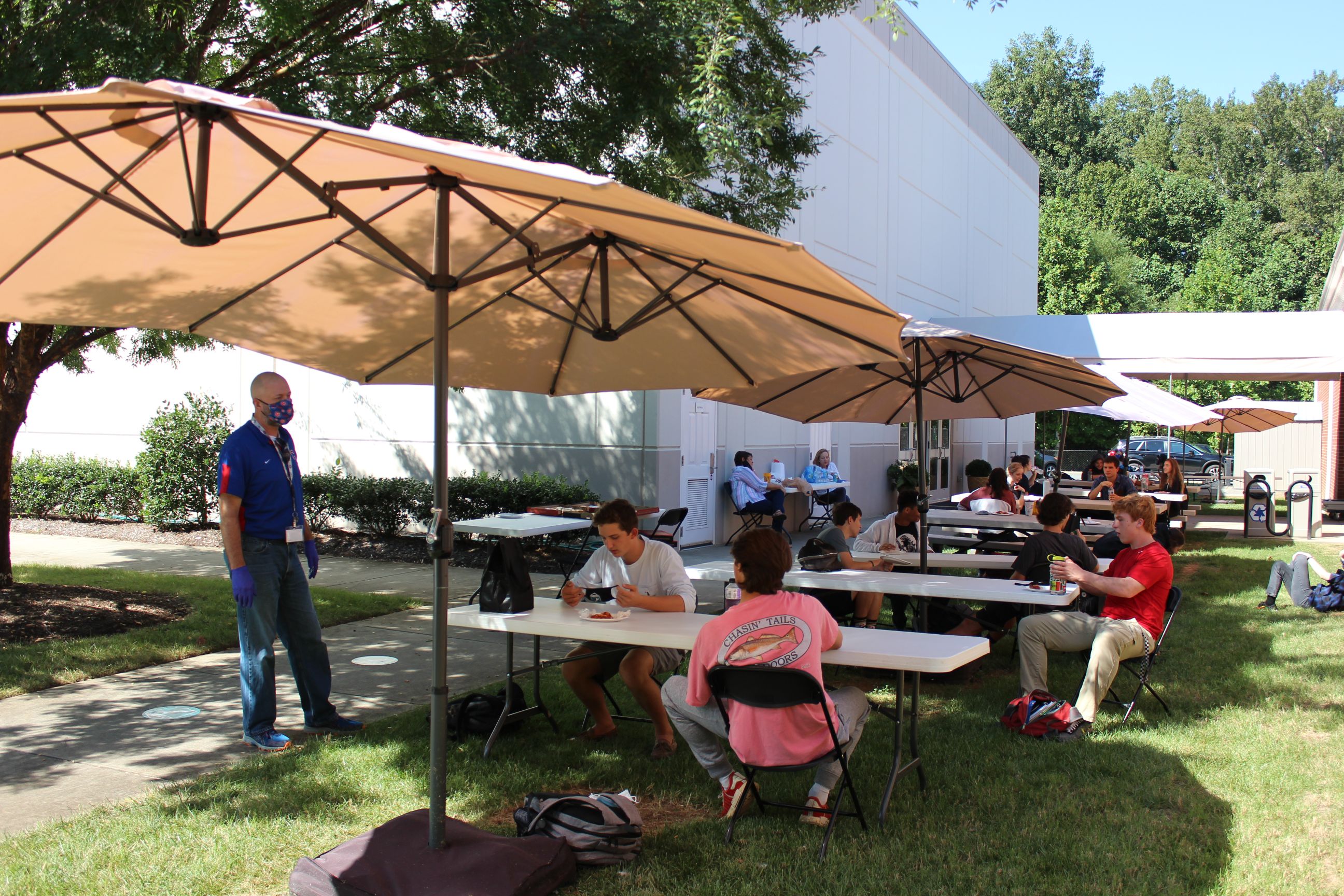 Our faculty recognize the developmental need for students to process difficult situations together, with the guidance and support of trusted adults. The Fletcher team is working hard to help sustain students' sense of connectedness. Despite the challenge, we remain grounded in our mission and vision of providing the very best educational opportunity for students with learning differences to experience success. Multisensory learning continues in our classrooms - from music to science class - our students are engaged and the joy of learning still abounds.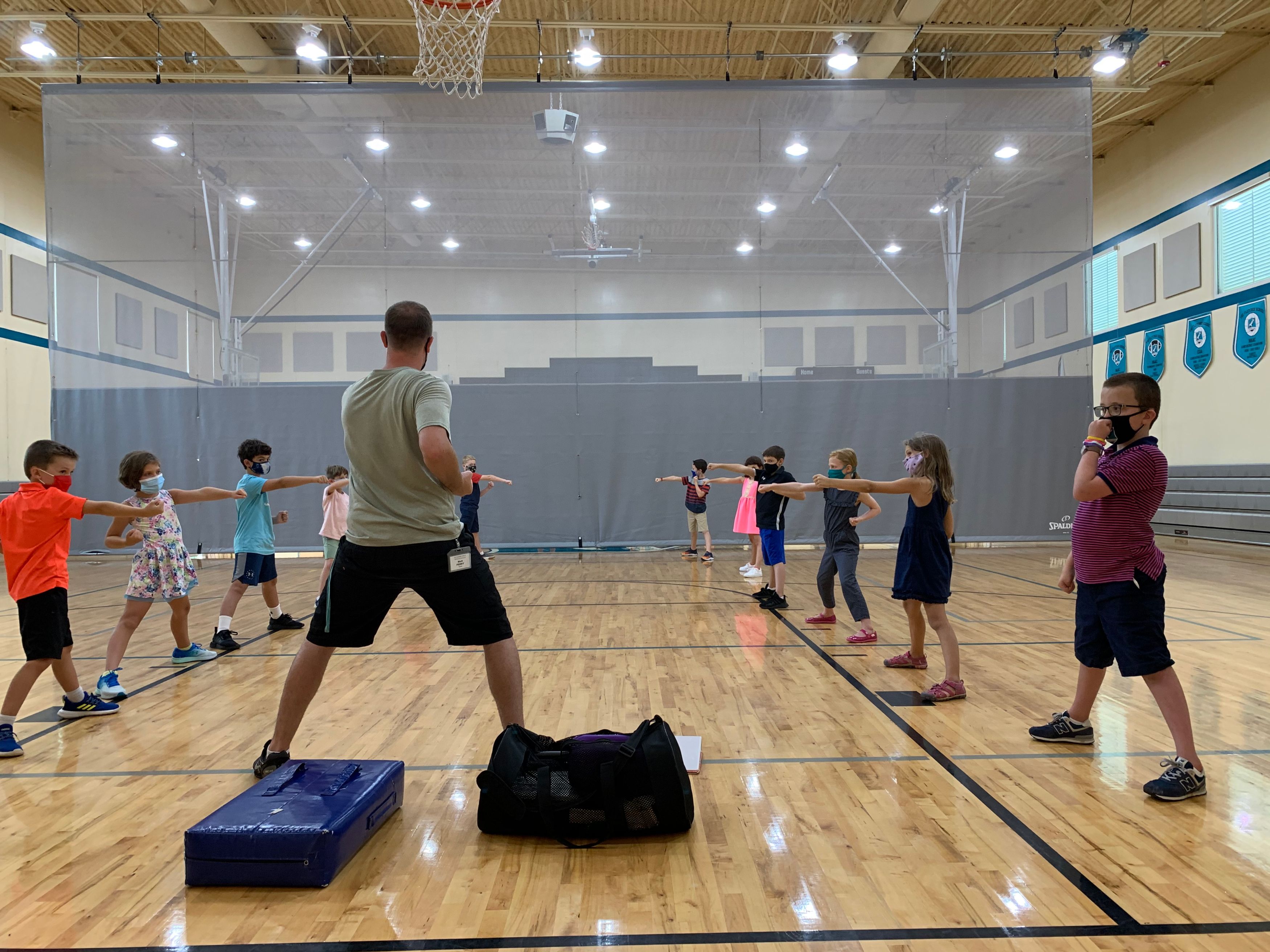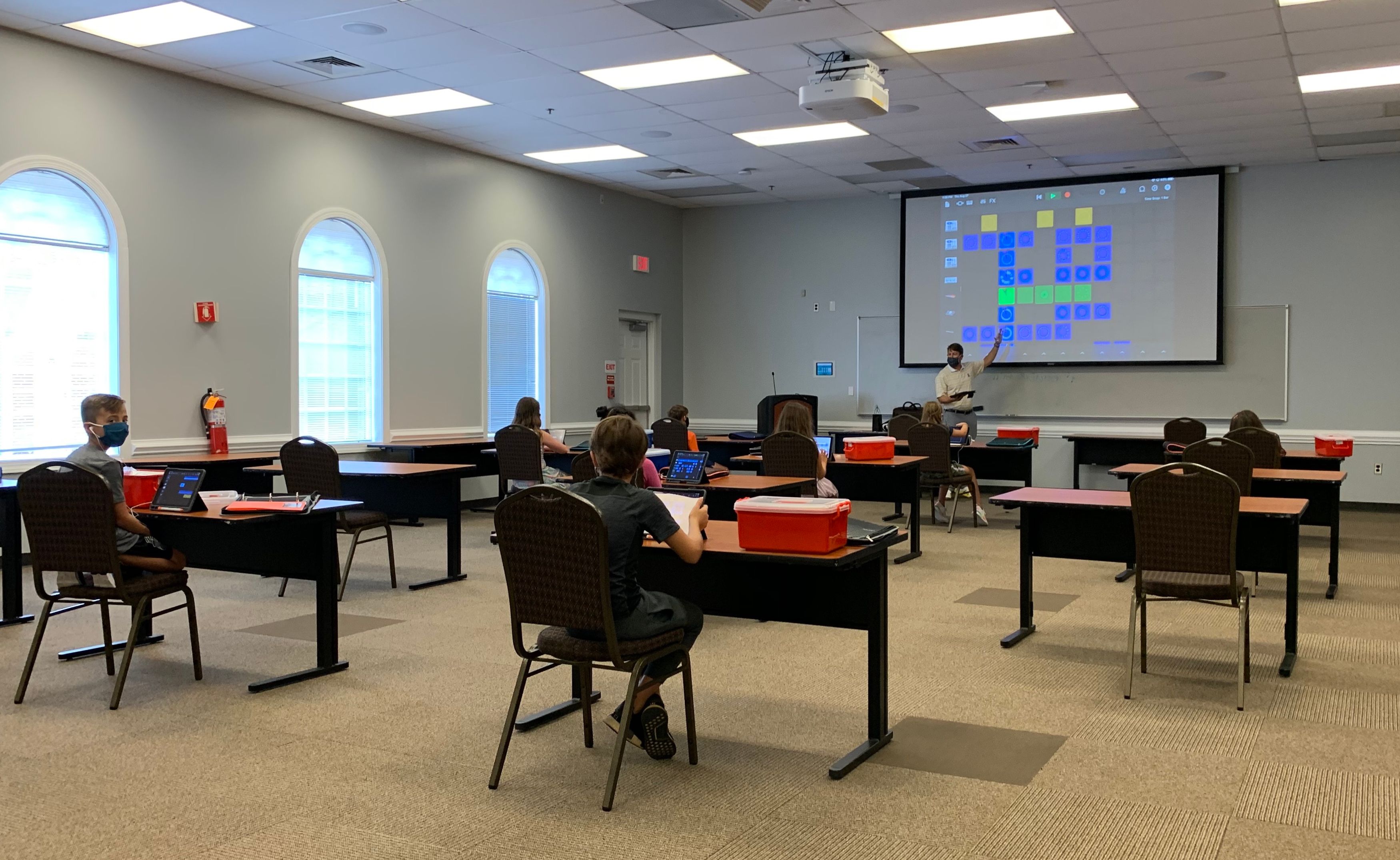 The Fletcher School's mission is to empower students with learning differences to achieve bright futures by offering an individualized, multisensory, college preparatory curriculum that prepares them to reach their full potential. While methods of delivery may shift, that vision and that mission remain unchanged.