Falcon Feature: Layla Barrier '12
September 09, 2020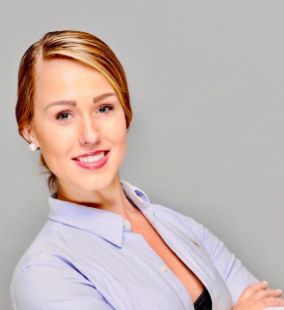 In this Q&A, Layla reflects on her time at The Fletcher School, and the tools she carries with her for success since graduating in 2012.
"The Fletcher School prepared me for the next steps in life by building my self-confidence. No physical lesson plan compared to the support (I) received while there for 8 years. I was provided this by being around like-minded students and staff that encouraged our uniqueness and praised thinking outside the box to problem-solve. Being able to understand that there are people out there who think the same way as me definitely improved my mentality and manifested the professional prowess that has made me who I am today." - Layla Barrier '12
Tell us a little bit about yourself (current job, hobbies etc.):
I went to school for Sports Marketing and minored in Spanish & Psychology. I've been in marketing for about 6 years. My hobbies include hanging with my friends and family, and I enjoy concerts and art galleries.
What years and grades did you attend Fletcher?
5th-12th grade; 2005-2012.
Did you have a favorite teacher or mentor? Favorite class? Favorite project?
I have a bunch of different favorites. I'll just go through the list I suppose… Mr. Elliot, Ms. Meek - literature, Ms. McConnell- Spanish, Ms. Gartlan- science, Ms. Terrick and Ms. Medlin. I actually just recently hung out with McConnell, Gartlan, Terrick, and Medlin. They provided general support and friendship then and still now - well into my adulthood. They took the time to get to know me personally and never gave up on me when I became frustrated.
What stands out most about your time as a student at Fletcher? What makes Fletcher so unique?
I was able to really grow myself - having a bunch of LD issues growing up made it harder for other people to understand where I was coming from, and I was upset all the time. At Fletcher, teachers really took the time to sit down with me, knowing that I understand in my own way.
What was your educational journey after Fletcher? How did Fletcher set you up for success?
I went to CPCC working full time and then transferred to Appalachian State University where I got my BA in Marketing. I went straight into the workforce after. Fletcher gave me the tools to be myself, to openly think for myself, and to problem-solve.
Did your experience at Fletcher influence your career path or current work?
The communications skills I learned at Fletcher have helped with my current work in Marketing.

What else would you like to share with our community?
Fletcher at the time was just school. Now, I realize it was a very important part of my life. That school has gifted me with not only knowledge, but life-long friendships, mentors, and family.