Dear friends,
The Fletcher School is a place of extraordinary potential—a joyful learning environment lit by the smiles of our students.  You need only spend a few moments in our corridors or classrooms to hear, to see, and to understand the Fletcher difference.  
You hear the Fletcher difference in the laughter that rings like small bells on our playgrounds, in our gymnasium, on our stage and sports fields. That same laughter rings throughout our classrooms, and is proof that phenomenal education produces jubilation, not tears.   
You see the Fletcher difference in the self-knowledge and steady confidence that our students carry and hold as they walk through our corridors, assured in their learning abilities and strengths, striding forward with purpose on the path to fulfillment and life success.  
The Fletcher difference is a tangible thing, which cannot be touched, but which touches you, leaving you and everyone who experiences it transformed.  Our greatest strength lies in our ceaseless focus on the students who enter our doors every day, whose success is our only objective.  We know that their diagnosis is not their destiny, and that in an environment of caring, and profound understanding of how human beings learn, our students can flourish and succeed.  The Fletcher School's mascot is a falcon, because our students have wings.
Each of us at The Fletcher School knows and lives our mission; we are committed to the ideal that our enduring purpose as educators is to create joyful learning environments that embrace different ways of learning.  At Fletcher, we help students unlock their gifts and find their genius.
Welcome to The Fletcher School.  
Sincerely,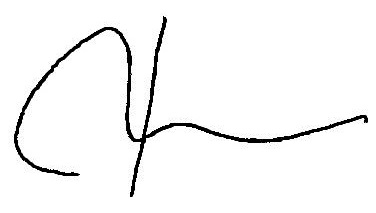 Brent Betit, Ed.D.
Head of School | Director of the Rankin Institute
---
Brent Betit, Ed.D.
Head of The Fletcher School | Director of The Rankin Institute
Brent is a magna cum laude graduate of Dartmouth College (NH) in English Language and Literature. He later received his doctorate in Education at Fielding Graduate University (CA). With a long career in education, Dr. Betit's experiences have been comprehensive and impressive. Although he spent nearly three decades at Landmark College, the world's first college for students with learning disabilities, his experience in education has been wide-ranging. While at Landmark, Brent held many senior management positions, but he has also taught at the elementary, middle, and high school levels. His diverse career has included serving as director of operations for a construction company, founding a technology company, and working as a journalist for a national magazine. Prior to joining Fletcher, Dr. Betit held the position of Deputy Executive Director for Educational Affairs of the King Salman Center for Disability Research in Saudi Arabia, overseeing the Academic Training Division. Dr. Betit, a seventh generation Vermonter, joined the Fletcher community in July 2016. He and his wife, Julie, are the proud parents of two adult sons.