Falcon Feature: Sarah Bald '11
March 12, 2018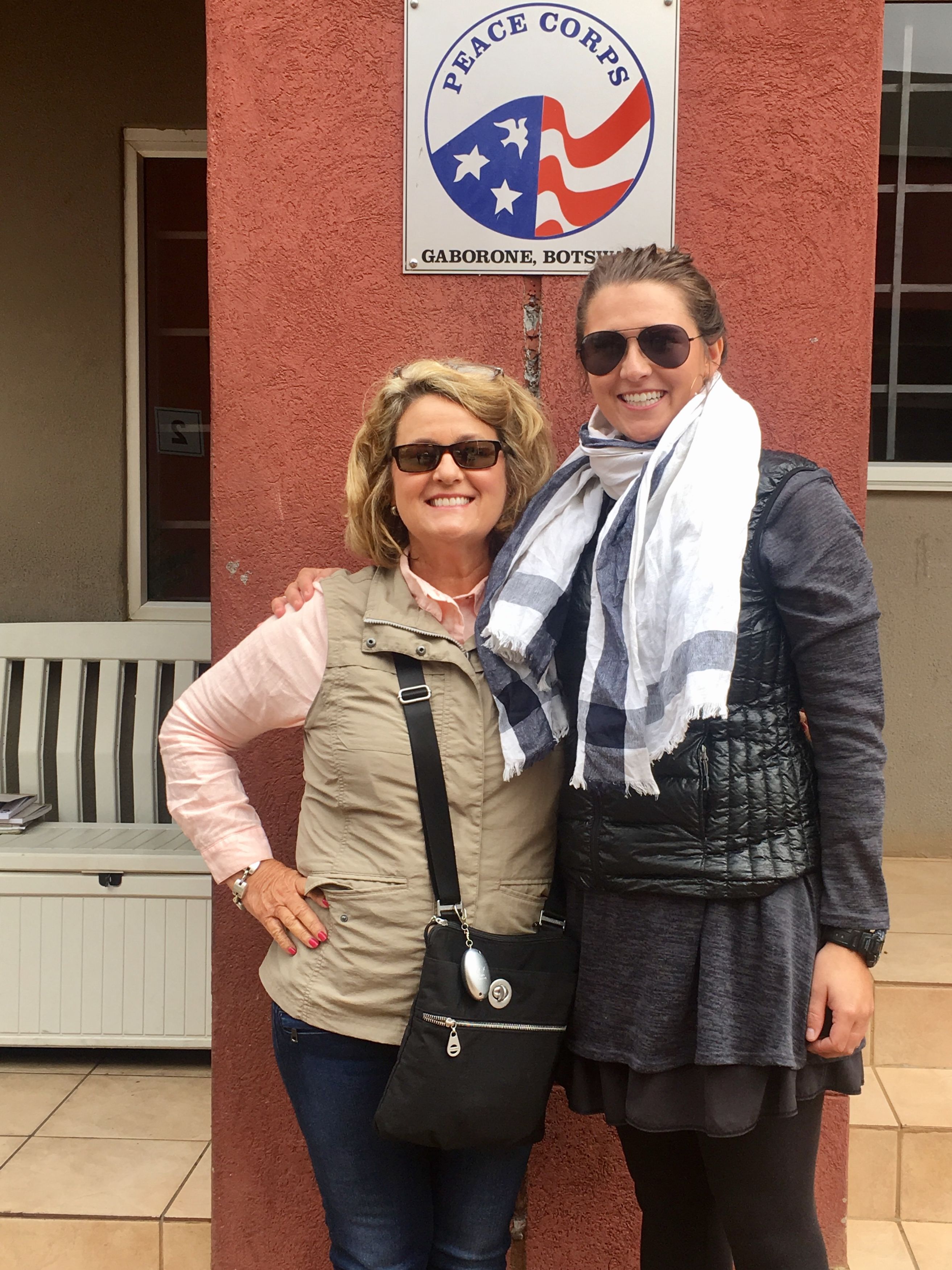 Nearly seven years ago, Sarah Bald was enjoying her last few weeks at Fletcher and anticipating what the future would hold for her after graduation. Today, Sarah is living in Botswana, Africa working as a Peace Corps volunteer.
After Sarah graduated from The Fletcher School in 2011, she took a gap year and volunteered in East Africa, working with at–risk youth and HIV patients. She then enrolled in the College of Charleston (CofC) in South Carolina where she majored in Sociology. Upon studying abroad in Thailand and volunteering at a shelter for victims of human trafficking, it soon became clear to Sarah that her passion was to serve vulnerable populations.
While attending CofC, Sarah volunteered locally with the Medical University of South Carolina's (MUSC) EMPOWERR program which stands for Ethnic Minority Preventative Outreach and Web–based Education for Risk Reduction. After class, she worked at the Daniel Jenkins Creative Learning Center in North Charleston where she facilitated an hour-long after–school program for girls with behavioral issues or special educational requirements. As highlighted in a 2016 MUSC newsletter, Sarah was "honored to be teaching the things she's learned to young people in Charleston and all over the world. 'In second grade, I was diagnosed with a learning disability. I couldn't read for the longest time. I think that's what motivates me so much to help those who are discriminated against. I can't stand it, because I was discriminated against and judged for who I was. Everyone is valuable, regardless of their HIV status, race, gender or anything else.'"
Since graduating from CofC in 2016, Sarah has been working as a Peace Corps volunteer to prevent HIV and AIDS in Botswana. Recently, Sara was featured in the CofC College Today, one of Sarah's "favorite aspects of service is greeting members of her community in their local language – Setswana." Quoted in this article, she states "For many of my neighbors, I am the only American they have ever known and it is truly an honor that I get to be the person to represent my home country."
Sarah's success is no doubt due to her incredible perseverance and passion to serve others. When asked how Fletcher prepared her for college and life beyond, she said: "At Fletcher, I learned who I was and what I needed to be successful. I entered college with a strong work ethic and an even stronger sense of self. I knew I could do anything whether it be graduating cum laude at College of Charleston or serving as a Peace Corps Volunteer in Botswana. I am who I am today because of my 9 years at Fletcher!"
The Fletcher School is proud to have provided Sarah with a powerful and influential educational experience that has helped shape who she is and the incredible work she is doing in the world today!