Reflections from the 2018 International Conference on Disability and Rehabilitation
June 12, 2018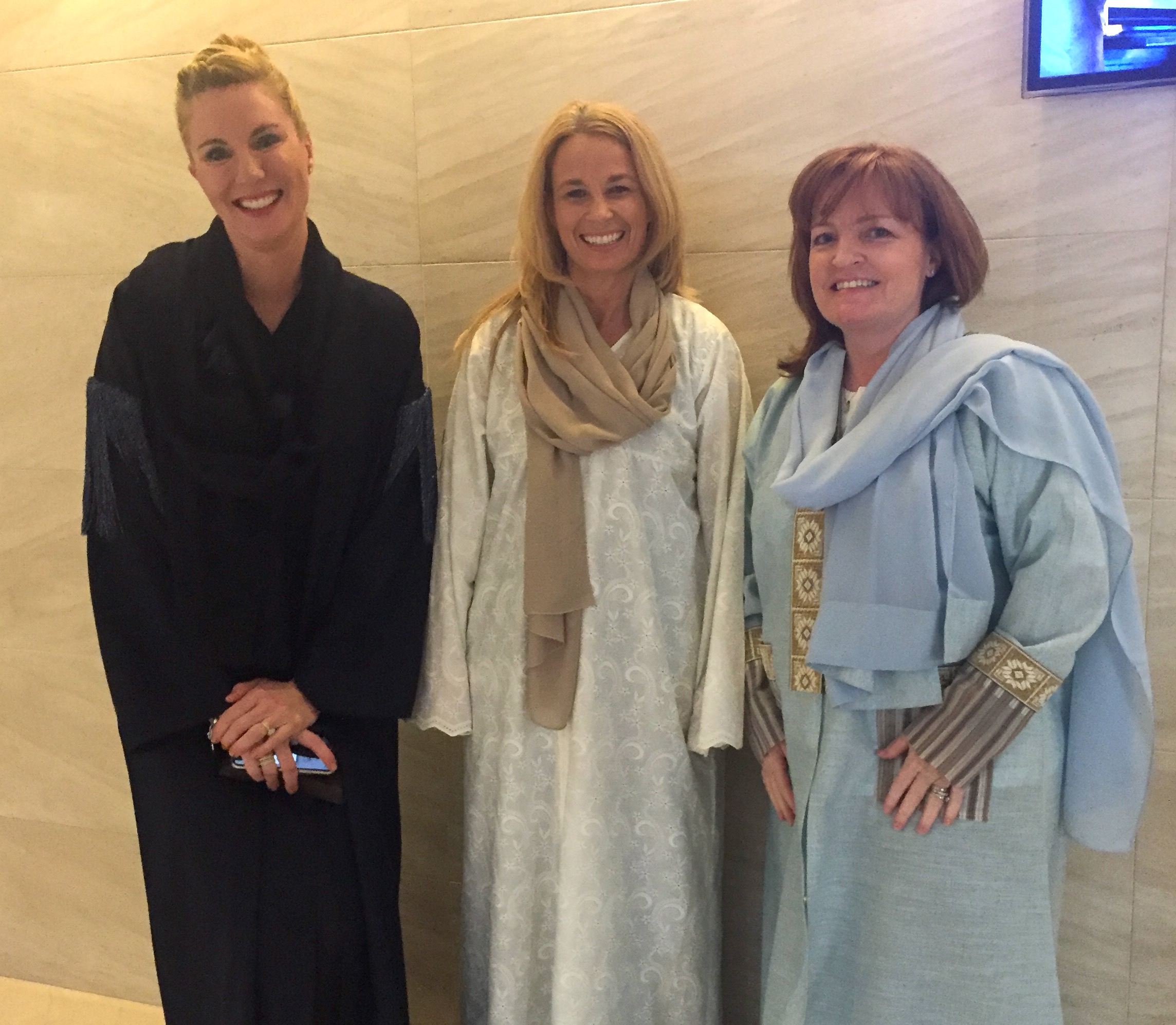 People who learn differently exist in every part of the world. However, The Fletcher School's innovative approach to pedagogy and our tested, successful strategies for teaching and learning, unfortunately do not exist everywhere.
On April 1st and 2nd, a small team from Fletcher shared insights about how to serve students with learning differences with educators from around the world, at an international conference in Riyadh, Kingdom of Saudi Arabia.
Following the large-scale implementation of a one-to-one technology initiative in the fall of 2013 and receiving the Apple Distinguished School designation for 2015-2017 and 2017-2019, Fletcher's strong culture of innovation and shared community vision has facilitated accelerated technology program growth. With the goal of sustaining the extraordinary benefits of this one-to-one Apple program, year-long professional development and student support have focused more deeply on incorporating technology into curriculum and on the School's cornerstone Orton-Gillingham and multisensory approach to further individualize student learning.
Our faculty's expertise and innovation led to the acceptance of three proposals that were presented at the 2018 International Conference on Disability and Rehabilitation in Riyadh, Kingdom of Saudi Arabia:
Assistive Technology Through Dyslexic Eyes [by January Reed, 3rd Grade Language Tutorial]
There are so many apps available to students to help with their learning disabilities that it may be difficult to determine where to start. In her presentation, January Reed discussed key apps that have proven both easy to use and successful in supporting students with learning disabilities. Drawing from first-hand experience as both a teacher at Fletcher and mother of a child with Dyslexia, Reed shared her insight on specific technological tools that have proven to be useful with time management, note-taking, writing, and reading.
Multisensory Teaching With Assistive Technology for Students With Learning Disabilities [by Maura Trienbenbacher, M.A. Division Head of Middle and Upper School]
When technology is utilized to assist student learning, students are empowered to achieve academic success with an understanding of how they learn, what technology can do to accommodate weaknesses, and how to apply strategies to promote lifelong learning. In her presentation, Trienbenbacher demonstrated how curricular experiences for students with learning disabilities can be drastically improved through multisensory teaching with educational technology integration.
Assistive Technology & Innovation in Learning Disabilities [by Christi Kubeck, M.Ed, A/AOGPE, 3rd Grade Teacher & January Reed]
In their presentation, Kubeck and Reed shared innovative lessons to remediate struggling readers, improve spelling, and increase attention using Apple devices. They shared a variety of apps that educators can use to enhance the multisensory lesson, as well as activities to keep students on-task and engaged while sharpening essential reading and spelling skills. An additional focus of the presentation was spent on specific built-in iPad features and assistive support, including apps and strategies that support reading comprehension, speech/oral expression, written expression, math skills, executive functioning, and data collection using digital portfolios.
--
This incredible professional development opportunity has had an impact both locally, within the Fletcher community, and globally, contributing to the larger conversation on the topic of learning differences and education. Our faculty presenters reflect on the benefits that this unique opportunity provided:
"We learned in Saudi Arabia that a child with learning disabilities has no other means of learning other than their culture's traditional way of teaching, which does not include multisensory education. So, assistive technology is available to help that child without changing their learning pedagogy. The knowledge we provided was well received, and I think it left people thinking about how it could be used by their students. It was such a learning experience, and it reaffirms how progressive and innovative Fletcher is as a school. We really give our students an education that can transform their life."
- January Reed
"Attending the 5th International Conference on Disability and Rehabilitation in Saudi Arabia was transformational. The experience connected me with knowledgeable professionals from around the world who share my passion for finding the genius in all students; I look forward to remaining connected to each of them. The citizens of Saudi Arabia were warm and genuine, sharing their culture and customs with great enthusiasm. Every nation represented was eager to learn and share educational research and strategies. It is always an honor to share the Fletcher approach and Fletcher success stories."
- Maura Triebenbacher
"Going to Saudi Arabia was a transforming experience. Immersed in a culture with unfamiliar traditions, I wasn't sure what to expect. At the conference, I found a large group of leaders with a deep passion and eagerness to learn how to support and bring awareness to disabilities in their nation. Riyadh is in a time of progressive movement and it was an honor to be a part of it."
- Christi Kubeck

Having a voice in international education is an extraordinary accomplishment for a small school, validating our belief that Fletcher's pedagogy and overall approach not only transform lives here in Charlotte, but are valuable and relevant across the globe. The standing-room-only crowd that attended our team's presentations in Riyadh are testament to the enduring value and universal relevance of Fletcher's innovative program. "Shukran" to our adventurous team for representing The Fletcher School so well at a conference more than 7,000 miles from Charlotte.