Fletcher Students Recognized as Ally Bank's "Girls Who Count"
April 09, 2019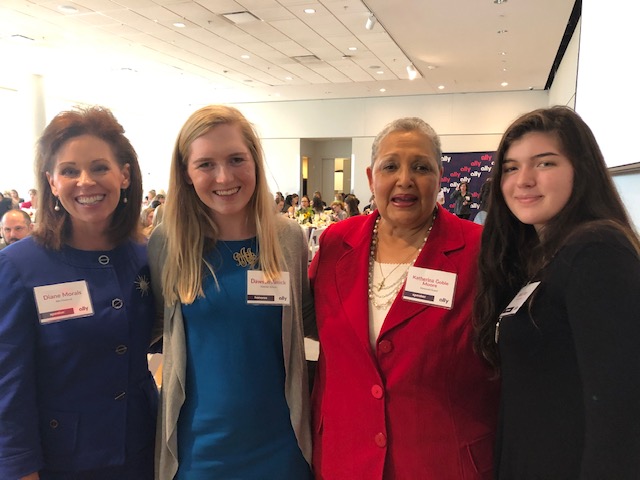 Dawson Amick (11th Grade) and Bella Farr (10th Grade) were two of just 100 students from the Charlotte-Mecklenburg area who were recognized by Ally Bank for their achievement in mathematics on Pi Day (an annual celebration of the mathematical sign pi) on Thursday, March 14, 2019.
According to Ally Bank, "'Girls Who Count' is aimed at recognizing and celebrating high school-aged girls who have shown outstanding interest and aptitude in mathematics. The goal is to inspire these young women to continue pursuing their interests and developing their mathematics skills so they'll be ready to take on multiple career paths and control of their financial futures."
The luncheon was held at Mint Museum Uptown and students were joined by Ally's female leadership team along with featured speakers and guests including TODAY Show Financial Correspondent Jean Chatzky, Charlotte Mayor Vi Lyles, and special guests Joylette Hylick and Katherine Moore, daughters of famed NASA mathematician Katherine Johnson, on whom the movie Hidden Figures is based.
Prior to the Luncheon, Head of School Dr. Betit met with each student, their teacher and their families individually to surprise them with his letter of congratulations, a copy of their nomination, and a letter of invitation from Ally Bank.
Join us in congratulating Dawson and Bella on this great achievement! Many thanks to Upper School math teachers, Anna Brown and Debi Medlin, who nominated Dawson and Bella for this honor.